Genre: Adult Paranormal Romance
Eternal Mates Series, Book 3
Description (taken from promo):
An elf prince on the verge of losing himself to the darkness, Vail is maddened by the forty-two centuries he was under the control of a witch and forced to war with his brother. Now, he roams Hell seeking an escape from his terrible past and the heads of all who bear magic. When demons of the Fifth Realm capture him, he sees a chance to end his existence, but when he wakes in a cell to a beautiful female, he finds not death but his only shot at salvation—his true fated mate.

Captured by the enemy of the Third Realm when the war ended, Rosalind has spent months in the cells of the Fifth Realm with her magic bound, forced to heal the new king's demon warriors, and haunted by the lives she has taken. When she's brought to heal an unconscious man, she discovers her only hope of escape has come in the form of her worst nightmare and the first part of a prediction that might spell her doom—a devastatingly handsome and dangerous dark elf prince.

Unwilling to fall under the control of anyone ever again, Vail must escape before the Fifth King can use him as a pawn in a deadly game of revenge, but he cannot leave without Rosalind, the woman who looks at him with dark desire in her stunning eyes and awakens a fierce hunger in his heart. A witch who drives him mad with need even as the darkness within whispers she will enslave him too.

Can Rosalind escape her fate as they embark on a journey fraught with danger and resist the temptation of her rogue elf prince? And can Vail overcome the memories that madden him in order to seize his chance for salvation and the heart of his fated female forever?
Author Interview: Felicity Heaton
Q: Favorite coffee shop beverage?
A: I'm a huge fan of the caramel macchiato.
Q: Contemporary or fantasy?
A: Fantasy every time. I like to get away from the world and slipping into a nice fantasy book or something fantasy based on TV or in a movie is a perfect escape.
Q: When you were a kid, what did you want to be when you grew up?
A: I was always looking at my feet or looking at the stars, because I could never decide whether I wanted to be an archaeologist or an astronaut.
Q: Mountains or Beach?
A: Mountains most of the time, as I really love the wilderness and the savage beauty of nature, and mountains always seem to encompass that sense of "wild" for me, but I have been known to enjoy a nice beach holiday, normally mixed with some local culture and beautiful old cities. My reason for hitting the beach is purely about snorkeling though. I'm not the type of girl to sunbathe with a book. I would rather be swimming with the fish.
Q: What degree did you graduate with?
A: I graduated with a degree in Graphic Design, which I now put to fantastic use when I'm designing all my books covers, advertising graphics, and also building my own website and newsletters.
Q: Summer or Winter?
A: I really like winter. Don't get me wrong, I do love summer sunshine and blue skies. It always puts a smile on my face. I like the snow side of winter. We don't get much of it in the UK and so I'm drawn to it. Sitting curled up in the warm while it's a howling snow storm outside has a certain appeal.
Q: Favorite sport to play? Watch?
A: Favourite sport to play is archery. I'm a keen archer and shoot recurve bow, but my schedule has been too hectic to allow much practice this year. My favourite sport to watch is football, which seems to get called soccer everywhere outside Europe.
Q: Vampire or werewolf?
A: Vampires. I've always been a huge fan of vampires, and whenever I'm presented with this choice, I have to stick with them. I love werewolves too, and write both of those paranormal species, but I always have to go with my first love.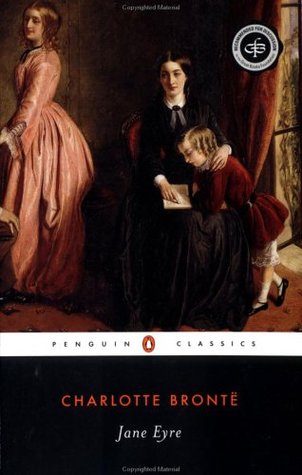 Q: Favorite book?
A: Jane Eyre by Charlotte Bronte. I love the whole concept of love overcoming adversity.
Q: Describe your book in two sentences.
A: Tempted by a Rogue Prince is a heart-wrenching paranormal romance about Vail, an elf prince on the verge of losing himself to darkness after enduring forty-two centuries under the control of a dark witch and forced to war with his brother, and Rosalind, a light witch who is brought to heal him when he's captured by demons and a woman with a terrible prediction hanging over her head. They have to learn to trust each other in order to escape captivity and overcome Vail's past and Rosalind's fated future if they are to seize their forever after.
Q: Who is your book meant to be read by?
A: Adult fans of the paranormal romance genre and readers of authors such as Lara Adrian, Larissa Ione, Kresley Cole, Donna Grant, Laura Kaye, Sherrilyn Kenyon and Gena Showalter.
Q: Who was your favorite character to write about?
A: Vail. Since beginning the Eternal Mates series with Kissed by a Dark Prince in November 2013, I have fallen deeply in love with Vail. He's broken and tormented by the things he has done, but not beyond redemption. I've been looking forward to writing this book and giving him a brighter future with his fated mate, setting him on the path towards being healed and leading a normal life again. Writing his book really was everything I had expected it to be—a very emotional journey. He made me cry a few times, and readers have blamed me for a tissue shortage in their houses because of this book. Now, I'm looking forward to catching up with him in future books in the Eternal Mates series.

Felicity Heaton is a New York Times and USA Today international best-selling author writing passionate paranormal romance books. In her books, she creates detailed worlds, twisting plots, mind-blowing action, intense emotion and heart-stopping romances with leading men that vary from dark deadly vampires to sexy shape-shifters and wicked werewolves, to sinful angels and hot demons! If you're a fan of paranormal romance authors Lara Adrian, J R Ward, Sherrilyn Kenyon, Gena Showalter and Christine Feehan then you will enjoy her books too.

If you love your angels a little dark and wicked, the best-selling Her Angel series is for you. If you like strong, powerful, and dark vampires then try the Vampires Realm series or any of her stand-alone vampire romance books. If you're looking for vampire romances that are sinful, passionate and erotic then try the best-selling Vampire Erotic Theatre series. Or if you prefer huge detailed worlds filled with hot-blooded alpha males in every species, from elves to demons to dragons to shifters and angels, then take a look at the new Eternal Mates series.


Felicity was kind enough to offer one of my readers an ebook of any already-released novels in her
Her Angel
series. This giveaway will end on October 12th. You can enter by doing one of the following: