In this post, you will find an interview with R Rodriguez and a giveaway for her second novel in the Eternal Beloved series.

Note: You do not need to have read the first book in her series to enjoy the second; they are from different character's points of views and the stories do not build off of each other.
Q: The story starts with Chastity's mother's funeral. If you had to pick some famous (or not famous) last words to be remembered by, what would you say?
A: "I lived intensely and loved immensely."
As long as I was loved in the world and I loved back, that's all that matters to me.
Q: As Chastity grew up, we found out that she was more of a tomboy than a girly-girl. She didn't play with dolls; instead, she climbed trees and played a lot outside. What was one of your favorite pastimes as a kid?
A: I was just as restless. I liked to play outside a lot and do a lot of exploring. Roller skating year round, even in the freezing cold, was one of my favorite childhood activities. I did play with Barbie dolls too, though. I liked their fashion and furniture. I especially liked that they had a boyfriend. I'd spend hours setting up their home and making up stories for them. Then I'd record the dialogue between my dolls on a cassette recorder I had.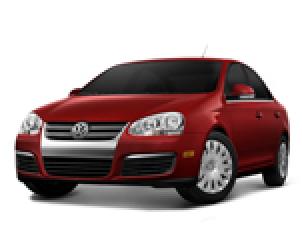 Q: Chastity drives a cherry red Jetta which I'd think would be awesome to drive while in high school. Do you have a dream car that you'd like to be seen driving in?
A: If I was in high school, I would love to have a Jetta. That's why I gave Chastity this fabulous car! Mini Coopers are also cute high school cars. As an adult, I would love to drive around in a black Mercedes Sedan. It's such an elegant car.
Q: If you had to pick an actor or a well-known star to represent Jared, who would you pick?
A: Jared was actually Jared Leto circa his Jordan Catalano days in my head the whole time. Here's the exact picture of how I saw him in my head.
Q: Chastity takes a Spanish class in high school. Do you speak any other languages besides English?
A: I am Puerto Rican, so I speak Spanish. I also speak some Italian. I need to practice so I can become more fluent, but I do read it well and understand it.
Q: Chastity encounters various characters throughout the novel including Amelia, Mayor Stevenson, Gavin, Susie, Kyle, Sloan, Jared, and Christopher. If you could only use five words, how would you describe each character?
A: Amelia - A mentally ill witch
Mayor Stevenson - A mean politician without morals
Gavin - A conceited jerk
Susie - The spoiled evil half sister
Kyle - A poor insecure outcast
Sloan - A lost soul
Jared - The surprise under the cover
Christopher - Another politician without morals
A: This is a hard one because I love many movies. My dad once owned a movie theater so I've been in love with movies since I was a little girl. I think my all- time favorite movie would have to be Titanic. It was such a moving and vivid take on the tragedy that it made me almost hyperventilate when I witnessed it on screen. Rose's and Jack's love story was also amazing. I also thought Avatar was extremely meaningful. I sense a theme here… They both had the same director. I especially enjoy movies made from books. I like to read the books first, of course, so I can compare the director's vision with my own imagination.
Q: Chastity obtains a degree in Music Theory. What was your degree in?
A: I have a Master's Degree in Education in the Teaching of English as a Second Language. I'm also a full time English teacher and tutor for the Puerto Rico Department of Education.
Q: Jared has a pet bulldog named Tonka. I have a dog named Gizmo. Do you have any pets? What are their names?
A: I do. I love dogs!!! I have a mixed breed named Cody.
Q: Chastity's favorite song isThis is War by Thirty Seconds to Mars. What's your favorite song?
A: My favorite song is Bittersweet Symphony by The Verve. I love Thirty Seconds to Mars' music so I thought about it a lot during the writing of this novel. I had also just gone to their concert here in Puerto Rico when I was in the middle of writing it. I enjoy music very much. It inspires me during the writing of my novels. You can view a video playlist of the songs that inspired Chastity on you tube.
(manda-rae: I love Bittersweet Symphony by The Verve. And the last song in the play list is one of my favorites: Promiscuous by Nelly Furtado.)



Chastity Playlist
E-Book Giveaway
Congratulations goes to Heather at The (Mis)Adventures of a Twenty-Something Year Old Girl!
Ms Rodriguez is giving away an e-book of
Chastity
to one of my lucky readers.
Click here to learn more and read my review
. Now onto the details:
This giveaway is open internationally.
Giveaway ends on Saturday, September 15.
You can enter via the Rafflecopter form below. You can enter by doing one of the following:

Free entry. Just click enter to enter.
Like R Rodriguez' Facebook page. Click like and then enter.